Places To Visit in Canada
If there's a party night of the year, it's December 31st. New Year's Eve is special — and warrants a memorable adventure that's out of the ordinary. This is where Canada can help. Not to mention, 2019 is especially big. Here are cities to celebrate New Year's Eve in Canada. Get ready for a new year full of new adventures!
Celebrate New Year's Eve in Quebec
Quebec City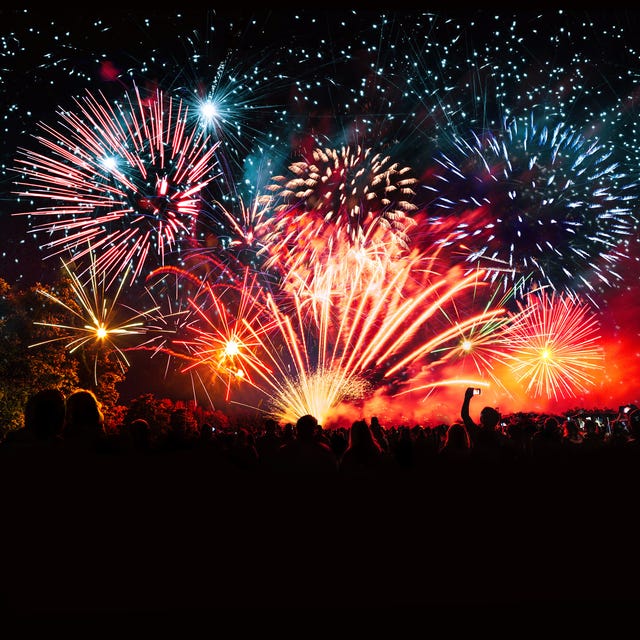 Quebécóis delight in wintertime, and you will too after experiencing their last-night-of-the-year celebrations. Join the free outdoor bash at Grand Allée in Quebec City, Quebec, clinking glasses at outdoor bars with heated terraces. Try the Ferris Wheel and zipline, and enjoy traditional music. On Dec. 31, the party culminates at Place de l'Assemblée-Nationale with a fireworks show ringing in a new year in Canada.
Northwest Territories: New Year's Eve in Canada
Blachford Lake Lodge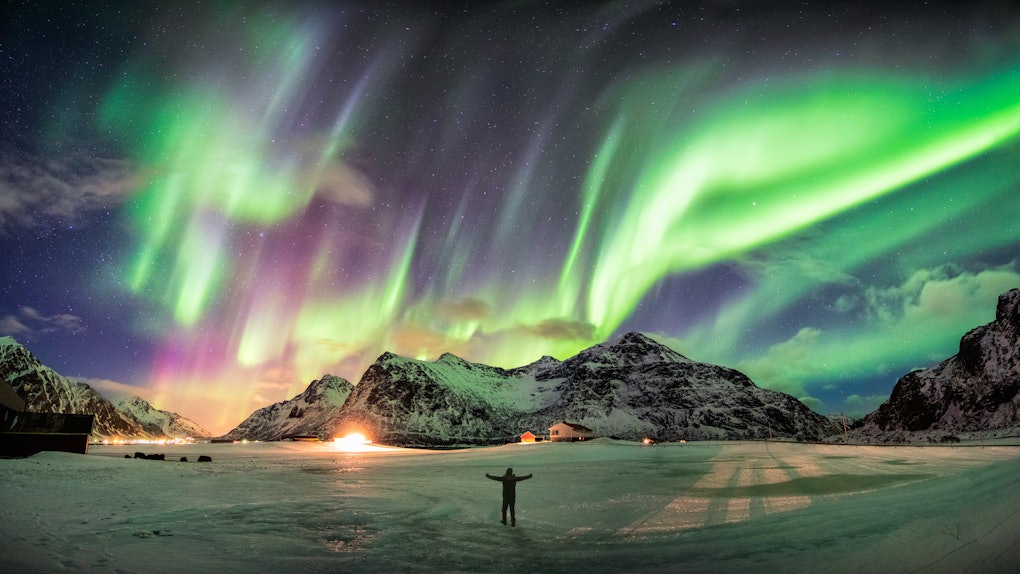 How about a Northern Lights show instead of fireworks at midnight? Indeed, the Northwest Territories' serene and artsy fly-in Blachford Lake Lodge & Wilderness Resort is one of the best spots to see the aurora borealis shimmering in an array of colors across the dark sky from the hot tub. If you're looking to go a bit bigger, Yellowknife is putting on a fireworks show over Frame Lake, including bands, skating, and multicultural food.
Alberta: New Year's Eve in Canada
Banff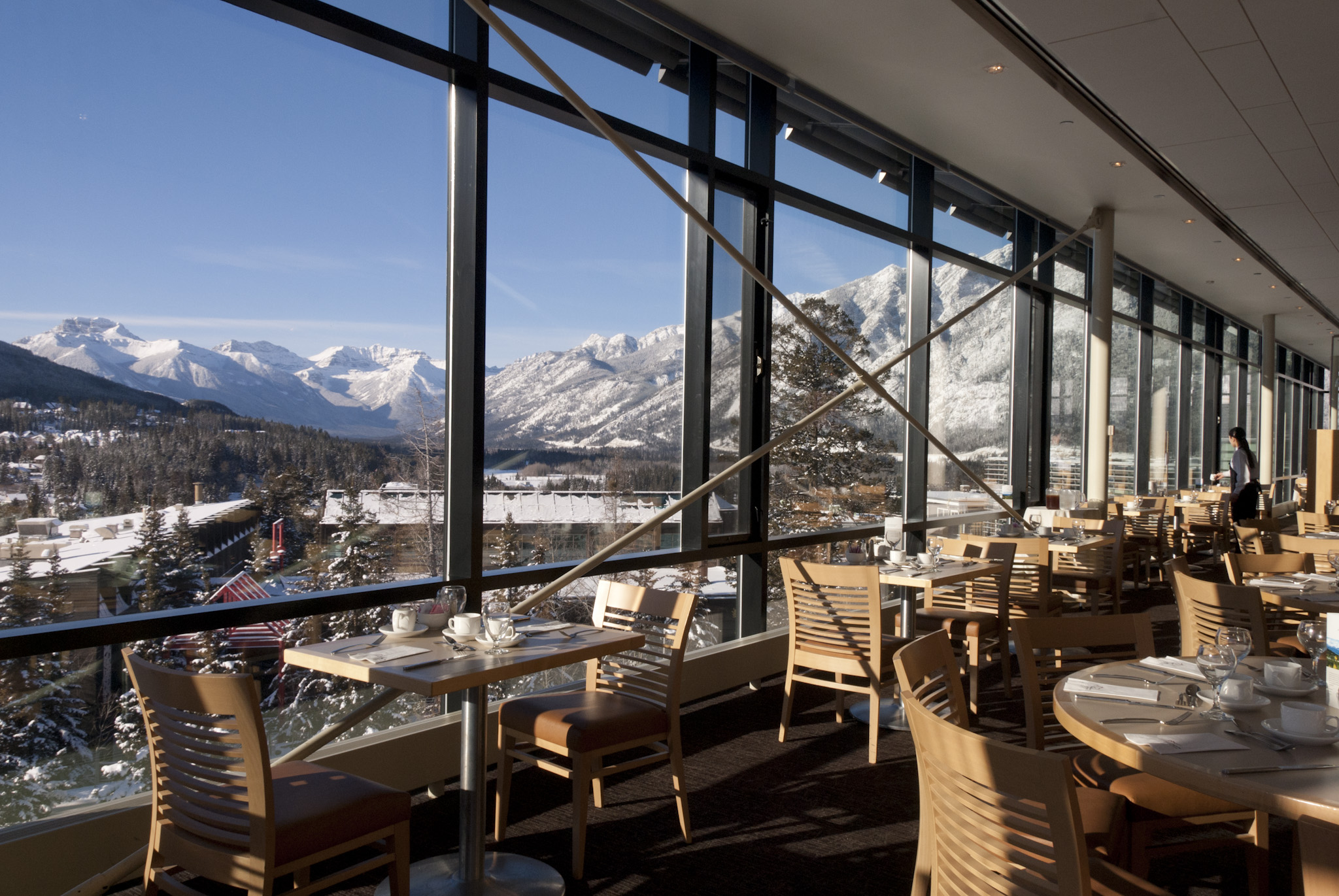 Stroll the decked-out streets, dine out at one of Banff's trendy eateries, ski, and spot winter wildlife, then relax in a whirlpool with a panorama of the Rockies at the Fairmont Banff Springs, a true castle-in-the-mountains. Be sure to join everyone gathering on foot at Banff Avenue and Caribou Street for the final countdown, where you'll be treated to singing, and fireworks. It's basically like an alpine Times Square.
British Columbia: New Year's Eve in Canada
Tofino
Tofino's long, sandy beaches are electric in the winter, and that's why you're there. Storm-watch, get a massage (or couple's massage) in a cabin perched above the crashing waves, and toast the upcoming year from the candlelit dining room of The Wickaninnish Inn overlooking the wild Pacific. If big bashes are your bag, don't miss Vancouver's official extravaganza for entertainment, concerts, food, and fireworks. Or dress up in Victoria and join one of the dinners, dances, club parties, and Canada free events.
Newfoundland and Labrador: New Year's Eve in Canada
St.John's
Newfoundlanders know how to party, and the occasion always includes music — lots of boot-stomping music. In port town St. John's, rowdy George Street is the place and The Ship Pub is the bar for live music on the final night of the year. Squeeze onto the dark dance floor among fun-loving hipsters and grandpappies alike. Don't miss the fish 'n chips washed down with local brew. You can also be among the first on the continent to celebrate at North America's First New Year party in St. John's with outdoor skating, a concert, and pyrotechnics show — all for free.
Yukon Territory: Celebrate New Year's Eve in Canada
Whitehorse
Cross-country ski or snow bike into the New Year in the Yukon Territory, perhaps even spot the aurora borealis from your Boréale Explorers luxe backcountry lodge near Whitehorse. Or there's a Family First Night celebrating Canada's birthday at Shipyards Park with live performances, tasty eats, fireworks, and a countdown to 12.
New Brunswick: New Year's Eve in Canada
St. Andrews by-the-Sea
Do NYE big band-style at lovely St. Andrews by-the-Sea, New Brunswick. The historic and exclusive Algonquin Resort puts on a lavish buffet and bubbly dinner-plus-dance event with a 10-piece swing band. Or head to Fredericton for a huge city-wide bash with headliner Joel Plaskett Emergency or to Saint John to celebrate New Year's Eve.
Manitoba
Riding National Park
Cozy into Manitoba's Elkhorn Resort, Spa & Conference Centre for a quiet evening by the fire, then get into the winter wonderland of Riding Mountain National Park near Brandon. Here, you can start the New Year off with a snowmobile or horseback ride through the snow. For big-crowd fun, head over to Winnipeg to the RBC Convention Centre for dancing, a silent auction, dinner, and band entertainment.
Nunavut
Iqaluit
Way up north in Iqaluit, Nunavut, there's the snowmobile parade on frozen Frobisher Bay and locals gather outdoors by the bonfire to celebrate the beginning of a new year. New Year's Eve festivities include live music, dance performances, and ceremonies put on by the Alianait Arts Festival beginning downtown at 11 am, plus outdoor activities, a countdown to midnight, and fireworks show at the Road to Nowhere.
Ontario: New Year's Eve in Canada
Niagara on-the-Lake
Tour a winery and taste winter-harvested Icewine in Niagara-on-the-Lake. Then sample, sip, and celebrate at the Riverbend Inn & Vineyard's Starlight & Snowflakes party: a 12-course dinner marking each month of the year, live entertainment, dancing under the stars, and a paper lantern release at midnight. Looking for a bigger city vibe to ring in the New Year? Check out Nathan Philips Square in Toronto for a skating and dance party. Or stay in Ottawa to see the city's famous fireworks for yourself.
Prince Edward Island
Charlottetown
Celebrate with great music in quaint, seaside Charlottetown. Five-time Juno winner Alan Frew of Glass Tiger and Canadian singer-songwriter Tyler Shaw are performing at special, free outdoor New Year's Eve concert on Great George Street, along with local Acadian bands. Afterwards, the town is putting on a fireworks show, nighttime parade, and horse and wagon rides.
Saskatchewan
Near to Saskatoon
Gather a dozen outdoorsy pals and set up base camp at The Outer Banks, the spacious and rustic cabins in Wapiti Valley Regional Park, Saskatchewan — top-rated by Explore. Spend the day gliding along 19 miles of Melfort Cross Country Ski Club trails, snowshoeing, ice fishing, or snowboarding on the frozen lake, then celebrate chalet-style from the hot tub. Or dance with the crowd to a DJ and live bands in Saskatoon Prairieland Park.