Niagara Falls will shine blue and white tonight to honour the Nova Scotia shooting victims.
The Niagara Parks Commission issued a statement on Tuesday. It said that Niagara Falls stands in solidarity with the province of Nova Scotia and the entire country in mourning the individuals who lost their lives in the senseless tragedy.
The agency particularly acknowledged the loss of RCMP Constable Heidi Stevenson. This is a 23-year veteran of the force that was killed in the line of duty this weekend.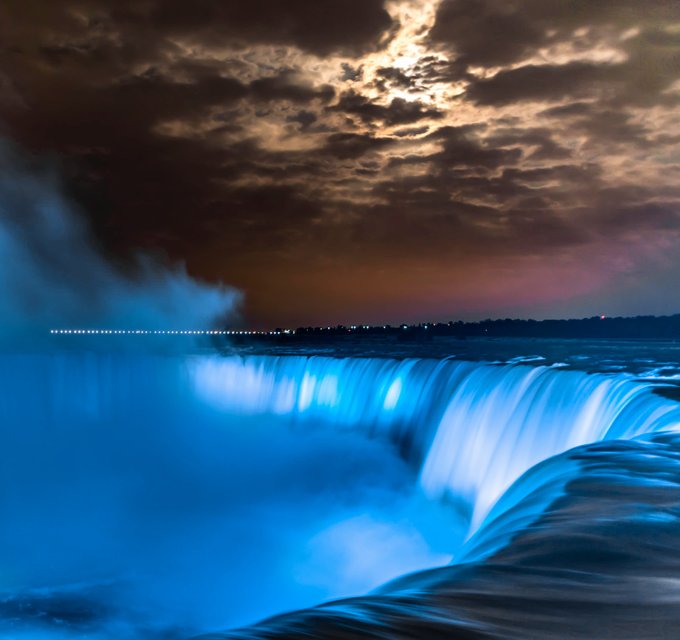 The Niagara Falls Illumination Board will light up the falls tonight from 8 p.m. to midnight.
The recent tragedy in Portapique, N.S., resulted in the deaths of at least 22 people. The Nova Scotia shooting victims also include a teacher, nurse, retired firefighter, and a 17-year-old girl.
A virtual vigil to celebrate the lives of the victims will take place this Friday at 7 p.m.
The event marks the worst mass shooting in Canada's history.
One of the shooting victims: Gina Goulet
Gina Goulet was always up for trying something new.
"She just had such a zest for life," Goulet's longtime friend Jodi McMullen said. "She would go into a room … and come out of that with friends.
The 54-year-old mother from Shubenacadie, N.S., – one of at least 22 people killed over the weekend during a shooting in several rural Nova Scotia communities.
She was so brave to do anything, and she was so independent.
Her friend, McMullen says she learned of Goulet's death through one of their mutual friends.
"When my friend told me, I didn't believe it," she said. "It's just too shocking."
When she turned on the news and looked closer, McMullen noticed Goulet's car at the Enfield Big Stop, the same place where police killed shooter.
"When I saw her car there, my heart sank, I knew that it was true," said McMullen.

McMullen wants to make sure that people remember Goulet and all others not just as victims.
"I think it's important to know that these people were victims with very full lives and had a lot of people that loved them," said McMullen. "I want people to know that Gina was a wonderful person.